Travel Shirt Folder is the innovative and patented "save-space" device that aids you to fold your shirt in 30 seconds. Three bending tabs fix your shirt stretched and it will be ready to fit in the luggage.
Guidelines and panel instruction printed on the device make the folding process easier.
The new ECO LEATHER version ,in different colours, is already available !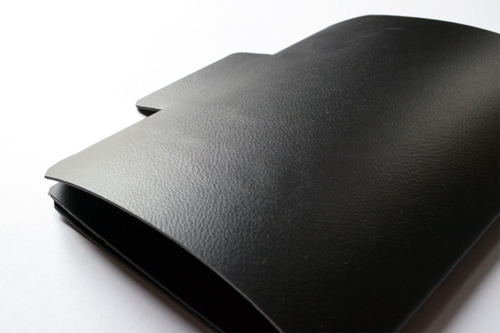 PERSONALIZATIONS
CHOOSE YOUR PACKAGING
The easiest way to customize your Travel Shirt Folder: insert your logo and info on the "belt-packaging" ( two TSFolder per confection included) . Personalization completely free of charge
BRAND YOUR TRAVEL SHIRT FOLDER
Print your logo and info directly on the Travel Shirt Folder for an additional and specific personalization.
YOUR OWN TRAVEL SHIRT FOLDER
Create your own Travel Shirt Folder choosing colors and all your kind of personalization.